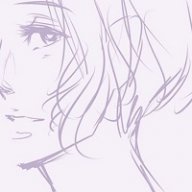 Gender:

Female

Birthday:

Jun 8, 1999

(Age: 21)

Occupation:

Student
AoiHaruki
Momo's Minion, Female, 21
I'VE FINALLY RELEASED A DEMO OF YUURI BAOZI IN YT Apr 19, 2019
AoiHaruki was last seen:

Sep 9, 2019
Loading...

Loading...

About

Gender:

Female

Birthday:

Jun 8, 1999 (Age: 21)

Occupation:

Student

Hello!
I'm Aoi Haruki (or harumoe/moe) and I'm a UTAU user since 2012. I have only one UTAU, named Rekka Yuuri but mostly known as YUURI. Also she has a lot of vbs because I don't know how to stop.
I'm from brazilian community and always producing a lot of UTAU content to my channel and my SoundCloud :D
​

My occupations are:

Otoing;

Drawing;

Mixing;

Tuning;

Recording a lot of vbs (!!!)


People I collab the most:

Veltos-P (owner of VIICTOR)

Morphine-P/Gelatinei (owner of Kinoko Odine and Yonkkoch Sian)

I don't know what to put here because it's my first time here but well, hope we can get along pretty nicely~
I'm always open to help or talk so you can PM me anytime!​

Interact

Loading...