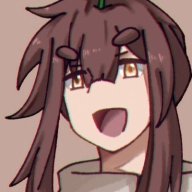 Gender:

Female

Birthday:

August 5

Home Page:

Location:

Occupation:

UTAU user, hobbyist illustrator
aza
your local jar of salsa, Female, from Canada
Supporter Defender of Defoko
heads up: i will be ceasing ALL activity on this account, since i will be more active on vocaverse network. its been a nice ride lol Apr 9, 2020
aza was last seen:

Apr 11, 2020
Loading...

Loading...

About

Gender:

Female

Birthday:

August 5

Home Page:

Location:

Occupation:

UTAU user, hobbyist illustrator

ABOUT

I'm aza, and I've been around in the Internet since 2012. I'm your local UTAU user, and occasional art streamer (I stream on pixiv Sketch).

I can be very shy at first since my social anxiety is quite high, but I do try my best to talk to others! I don't bite, really. On the other hand, I can go on rambling about my favourite things, and crying over my OCs and others' OCs. I'm here to make friends, and have a good time.

One of the few things I'm known for is that I'm the voicer of UTAU Maria and Mario Fuwa! They've been around since 2014, and I've been producing voicebanks for them. As an active fellow in the UTAU community, I specialize in tuning and mixing - in which both of them are my strongest skills. But, I'd like to try my hands on making PVs sometime. Not only that, I've also participated in TWO chorus battles: UTAUVision 2017 and UHP-CB 2018! One of the things I contribute to this community is that I post covers once in while, which is not much since I want to focus on other projects.

My favourite things to post on the internet are that I post shitposts/memes, share my art with others, or talk about my life. About 80% of this is done through my Twitter, whoops. I'm not too confident in sharing my works, but it puts a smile on my face when people appreciate my content!

I tend to have more of an online presence on Discord, Twitter, SoundCloud, and YouTube. As for Twitter, it's VERY RT-heavy, but I'm trying real hard to post my own content there as well. For YouTube, I don't upload that much, it's usually full of UTAU covers and shitposts, but I do plan to upload more in the future! It's just that I don't really have the time to make my own stuff, as I'm occupied with what real life has thrown at me.

Hope we get along~!

UTILITIES




Hardware

PC - Acer Aspire ES 15 (Windows 10 Home OS)
Microphone - Blue Snowball iCE
Headphones/Headset - Sony Headphones (??? model)
Tablet - Wacom Intuos BT S

Software

Art Program - CLIP STUDIO PAINT PRO
DAW - FL Studio 12
Recording - OREMO (UTAU voicebanks), Audacity (miscellaneous)
Video Editor - Vegas Pro 14
Video Recording - OBS

Interact

Content:

NicoVideo ID#:

YouTube:

DeviantArt:

SoundCloud:

PiaPro:

Twitter:

azariosc

Loading...

Loading...