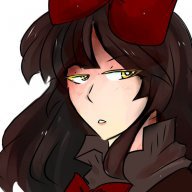 Gender:

Female

Birthday:

October 3
Fluffy Waffles
Momo's Minion, Female
Always be kawaii! ^_^ May 27, 2016
Fluffy Waffles was last seen:

Sep 16, 2019 at 5:54 PM
Loading...

Loading...

About

Gender:

Female

Birthday:

October 3

Hi! I'm AyameDoll and I'm the Voice Provider for Hamasaki Ayame. I Started UTAU when I was 13. It's always been an hobby of mine since then. What really got me into it was watching those holograms on stage. I have always wanted to be apart of it somehow and with that I found UTAU. I always found UTAU to be a lot easier than Vocaloid lol. I was intrigued with the freedom to make your own characters and I remember thinking "Hey, what if my own voice was singing as an anime character on stage?" And with that I started with my own character Hamasaki Ayame. (My sister helped me pick out the name, I didn't even realize there was already one whoops)

Hamasaki Ayame is my first UTAU and I've had her for almost 5 years now. Within those years I found myself improving my tuning along with quality. I released Ayame's first voice August 2, 2016. And I plan on making more as soon as I find inspiration LOL.

I've been sorta to myself with UTAU. I never really reached out and made any followers. So I'm hoping to turn it around and make friends <3 You can contact from any of these links below! Please text me, I'm super nice I promise!

Links:

Interact

Loading...