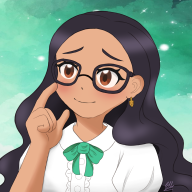 Gender:

Female

Birthday:

January 4
Pokeloid Luna
Momo's Minion, Female
Loading...

Loading...

About

Gender:

Female

Birthday:

January 4

Hello there! I'm a newbie in the Vocaloid and Utauloid community; I've been listening to Vocaloid and Utauloid for several years now and would like to know how to make my own covers with Utauloid! (Since I don't have any money for Vocaloid yet and have virtually no idea how the program works...)

Now that I know a bit about UTAU and the Utauloids, I could use a few pointer here and there like to make a .vsq into an .ust, a VCV into a CV, how to tune an Utauloid and make my own Utauloid, if possible. Once again, I'm a total NEWBIE when it comes to UTAU and all of their colorful characters and vocals! I may have some information wrong above, but please, if you need me to change something, be polite about it; I'm just looking for some pointers to the UTAU program. (Sweats nervously)

Thank you for taking the time to browse my "About You" and have a nice day!

-Pokeloid Luna

Interact

Loading...