This plugin is used for editing settings for presamp, which are also compatible with autoCVVC 2. You can edit both the default global settings, and create+edit settings for the individual voicebank. When editing individual voicebank settings, you have the option of only saving some parts of the settings and leaving others at their default values.
Download the original plugin from here:
https://ch.nicovideo.jp/delta_kimigatame/blomaga/ar591802
Download this UtaForum resource for the translation and place the text file inside the plugin folder.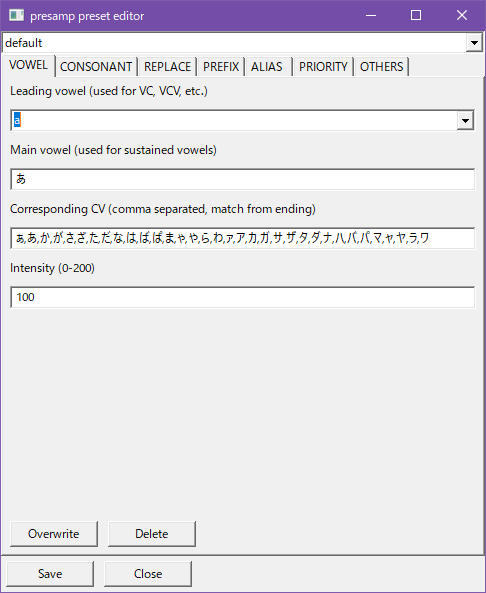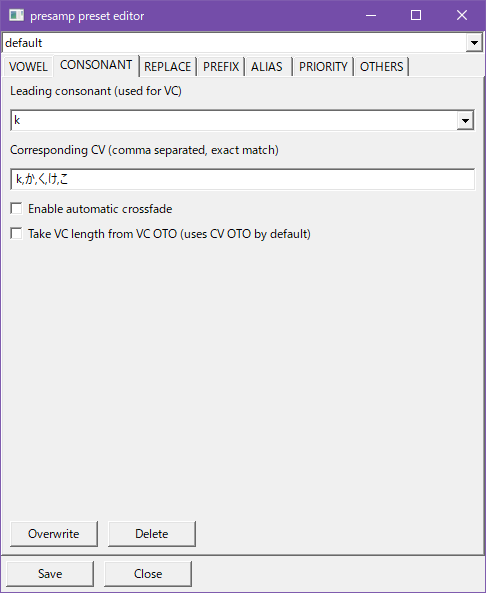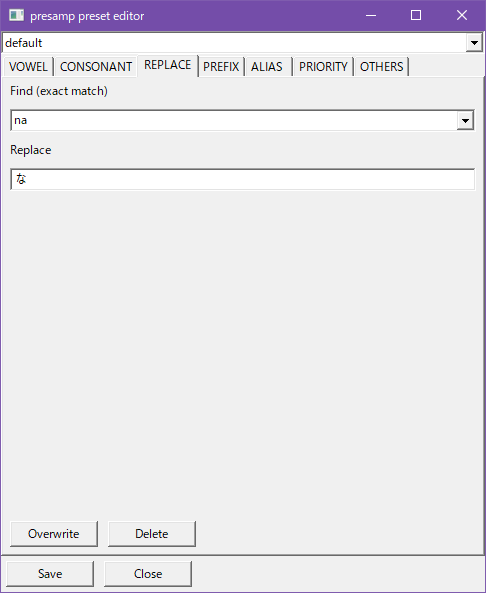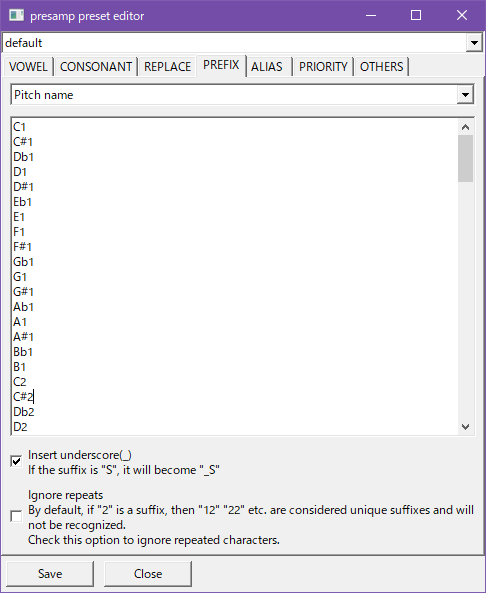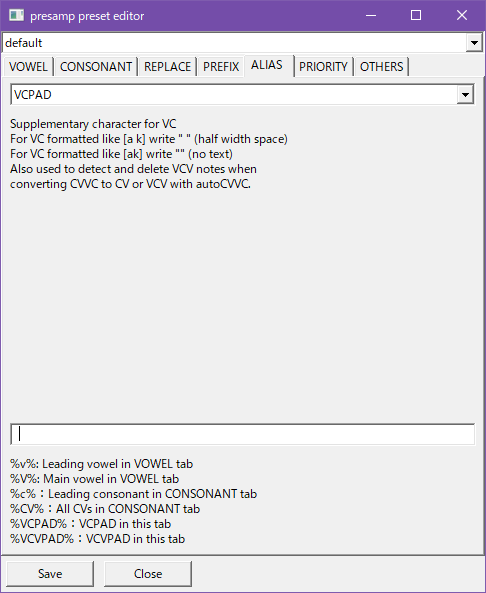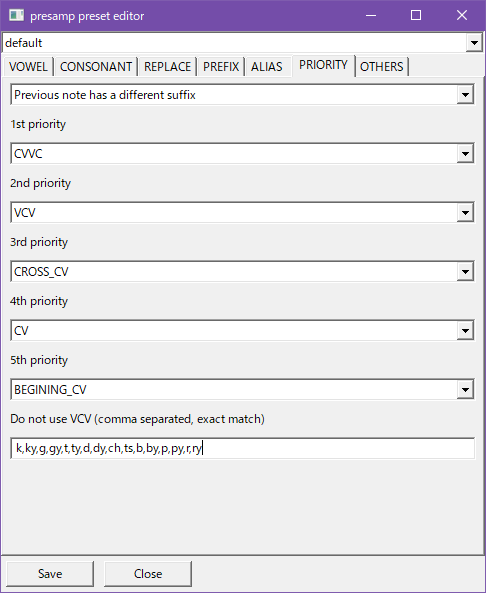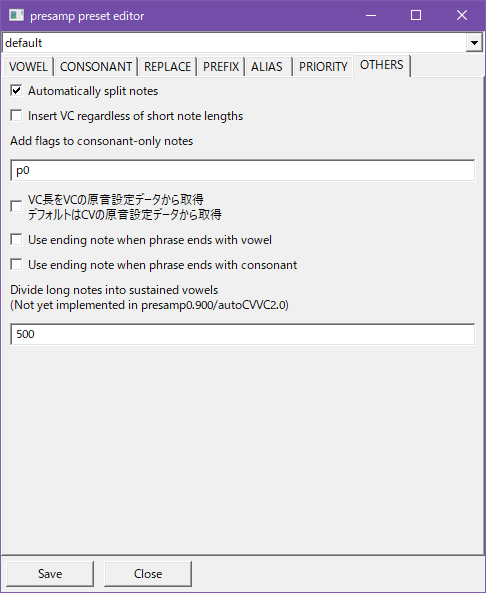 The untranslatable text says "Take VC length from VC OTO. Uses CV OTO by default."