UTAU Profile
Western Name

Karou Akagane
Eastern Name

赤金薫
Name Guide

あかがね かろう (ah-ka-ga-ne ka-ru)
Release Date

10/17/21
Gender

Male
Age

9
Height

127 cm (4'2 in)
Weight

20kg (45 lbs)
Likes

Tuffy (his stuffed bear), being able to run around freely, sleeping, and his best friend Songbird!
Dislikes

needles, doctors, 'him', anything medical related really.
A young boy with a curious physical abnormality. He's got a rather calm demeanor and carries himself surprisingly elegantly for his age.
His personality can change depending on the context of whatever song the user desires him to sing, however his *actual* personality is rather quiet and reserved. He usually almost speaks at a whisper and prefers to draw away from most people. If he decides he likes you, he'll be rather sweet towards you.
His best friend is Songbird (CUSL-03). Absolute babies.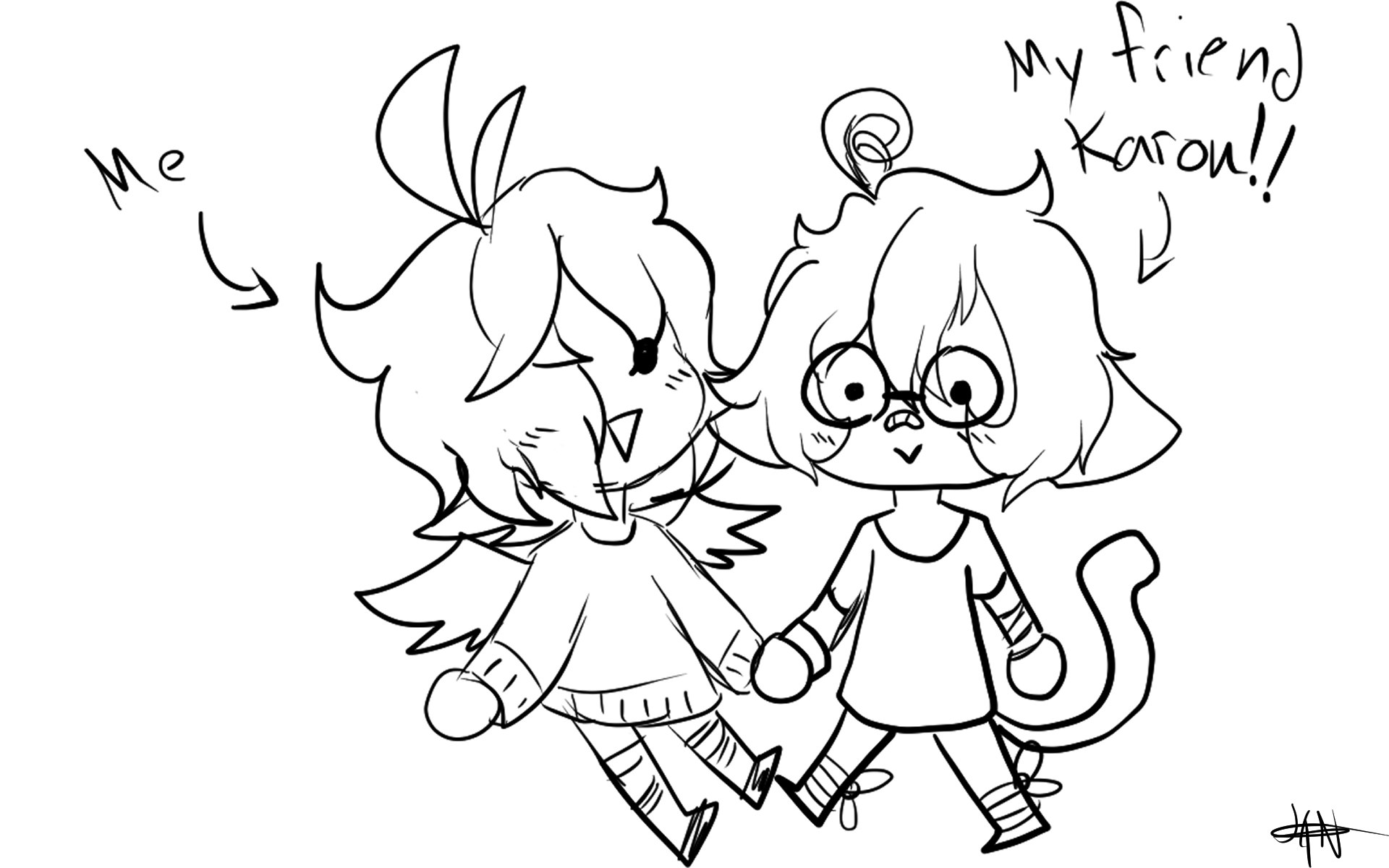 (bff art by
@HanatheNeko
)
Voicebank Info
UTAU Manager

cloudyyskie
UTAU Voicer

cloudyyskie
File Encoding

Kana (Japanese) Filenames
OTO.ini Aliasing

Kana (Japanese) Aliasing
Voicebank Configured on

UTAU PC
Supported Languages

Japanese
Soft Monopitch VCV voicebank for the UTAU software.
Special thanks to
@rilakora
for configuring the oto.ini settings.
Quick note: The oto for - の is slightly broken, however n の works literally the same. So if it sounds weird, replace the - with n for that specific sound.
Terms of Use
Mature 18+ Works

Forbidden
Character Commercial Use

Permission Required
Voicebank Commercial Use

Permission Required
Derivative Characters or Voicebanks

Permission Required
Please note that the creator (cloudyyskie) of this UTAU voicebank (Karou Akagane) disclaims responsibility over any works, weather that be art, original music, cosplay, etc. made with this voicebank, and therefore any damages that happen relating to this voicebank are not to be directly linked to the creator. Please contact cloudyyskie about inquiries, permissions, and such.

This voicebank may be used for non-commercial audio compositions without permission from the creator. Anything commercial must be
pre-approved by cloudyyskie before it can be made public. Please note that cloudyyskie has every right to decline such offers if they feel inclined to do so.

Alterations and redestribiution of the audio files is strictly prohibited, before or after possible future discontinuation. This includes configuration editing, porting, and usage of the voicebank outside of it's original vocal synth program (UTAU). When attributing the name or author of this voicebank, you must write the names exactly as written above. You cannot call the voicebank by any other name, nor can you attribute the voicebank to any other author.

R18 Content (songs, art, etc.) with this voicebank is STRICTLY AND UNCONDITIONALLY PROHIBITED and WILL be marked a child pornography, meaning the user could face legal issues the creator of said voicebank will not be held accountable for. As of writing this and creating this voicebank, the creator (and character) is a minor and absolutely nothing sexual may be made with this voicebank.

Political, Criminal or Illegal, Violent, and/or hateful content is also strictly prohibited under any circumstances.

Official art may be redistribiuted with permission and proper credit to cloudyyskie should be given. Fanart of the character may be made without permission.

Cloudyyskie holds no responsibility to any incidents, damage, or loss by the user or any third party from downloading or using the voicebank or character.