I got a new bigger and badder computer and went to install UTAU on it. I changed the locale to Japanese and opened the UTAU installer. It looked like this (keep in mind that I also installed all the required language packs to type in Japanese prior to doing this):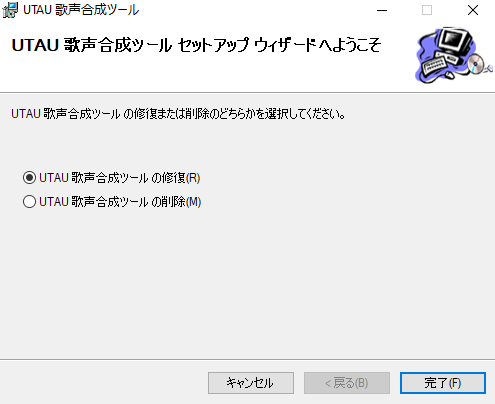 Hey, look! No mojibake! I must've done everything right then!
It installs, generates the WAVs for Uta, and then...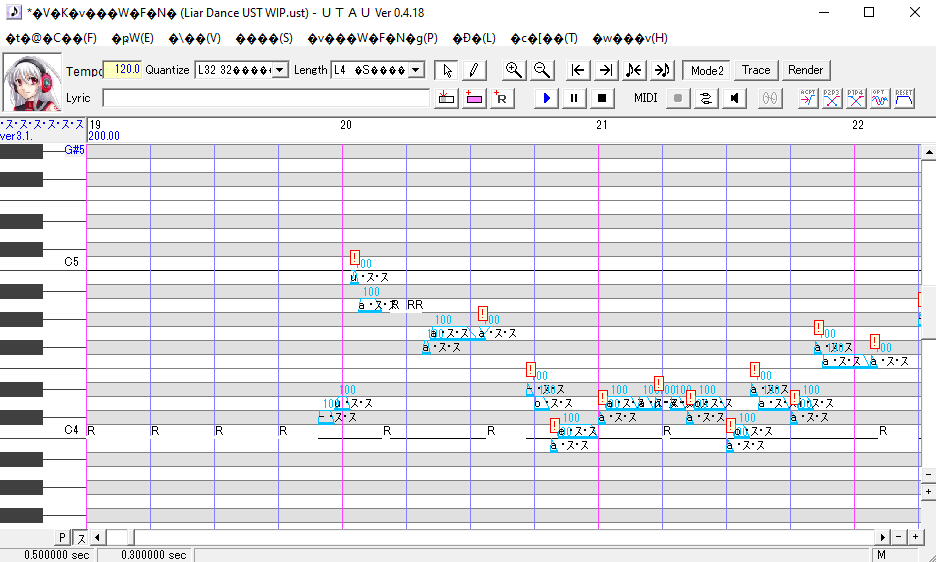 o.o Uh, Tei.... You okay, girl?
My locale is set to Japanese: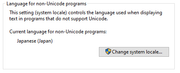 And Tei's files seem fine: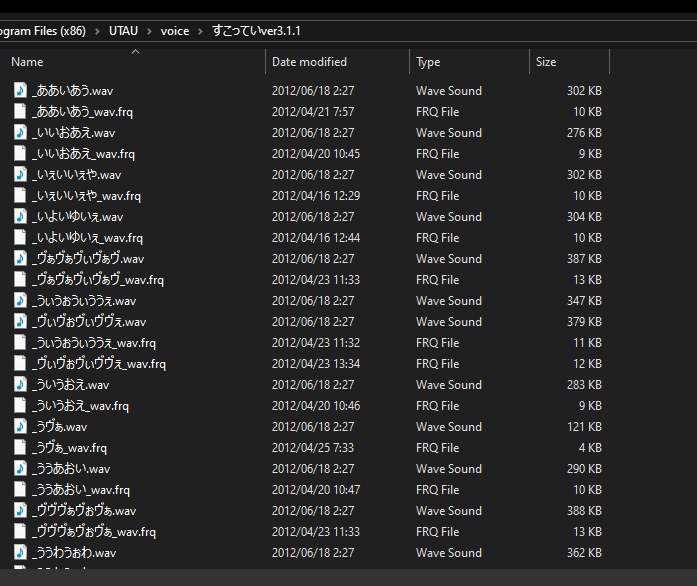 Uta's though...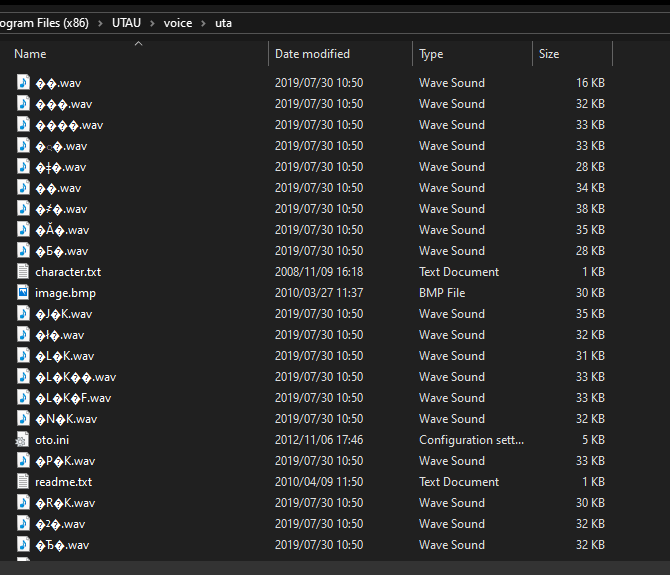 What's going on?