I've been researching this problem for a while. basically, some voicebanks don't seem to be compatible with utau-synth, and I've been trying to look into why
first of all, I looked around to see if anyone else has had this problem. I found some forum posts that seem to describe the same thing happening, so I know it's not just me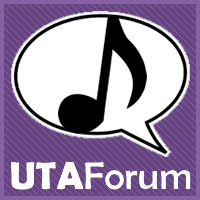 hi there. i quit utau for a while and im back now. i had this issue a lot back then and i never solved it, but basically sometimes when I use certain UTAUs and import them into the program, the prefix map becomes blank. Even though the utau does come with a prefix map(i checked the files and...

utaforum.net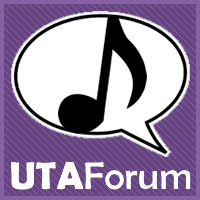 hello guys! i need help regarding UTAU synth on Mac, well it not really me but my friend. he asked me to configure his tripitch VCV, I'm using UTAU PC btw, and after i finished, i gave it to him and he imported the VB in the UTAU synth. the problem is, the prefix maps doesnt set automatically...

utaforum.net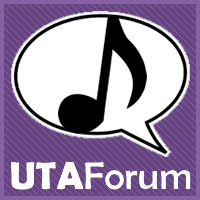 Hello! I'm currently not on my computer so I can't really show screenshots right now But I recorded a 4 pitch vccv English vb, and tried to test what I had, now the bank isn't done so there are sounds missing, but the prefix map will not work for the sounds that I do have done, it will only...

utaforum.net
I went through my voicebanks' prefix map files and I think I see what the common thread is: prefix maps with kanji in front of the suffixes will not be able to load. to demonstrate this, I'm going to show you a comparison of voicebanks from the same developer, some of which work and some of which don't
1. number bronze: beach vcv (works) vs nebura (doesn't work)
this is the prefix map for beach VCV as a .txt file:
as you can see it loads normally into synth:
And then let's look at number bronze's "nebura" voicebank, which doesn't load (most of her voicebanks that I downloaded don't work in synth. I just chose this one as an example)
This voicebank uses the 星 kanji in front of its suffixes. and the prefix map comes up empty

When you try to play a song with a voicebank like this, you will get the error message "no notes to render." I've tried to manually fill in the prefix map inside the app, but the changes don't save
Anyway, here's another comparison between voicebanks. Anna Nyui's "colorful" voicebank works, but her "raw" one doesn't. I put their prefix maps side by side:
Raw is to the right, colorful is to the left. In raw, the mojibake "ê∂" is supposed to be 生.
(side note, my unarchiver app was set to shift JIS when I unzipped this voicebank. I've tried to unzip voicebanks in UTF-8 to see if it doesn't garble stuff, but it freezes when unzipping and I can't open things. I promise you the mojibake is NOT the issue. my other voicebanks which do function have had their character text mojibake'd, but it always translates back into japanese in the app. if you need confirmation of this, I can send pictures.)
last thing: why do I think this is a problem with kanji and not just any text in front of the suffix? I have a voicebank with text in front of the suffix which does work:

it's yamine renri's whisper bank. Everything starts with W, but still works
If any synth users could read this, look at their voicebanks' prefix maps, and tell me if you have this issue that would be really great. I have not yet gotten started on experimenting with solutions because I only just worked out the problem