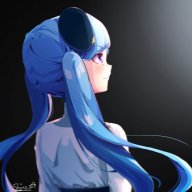 Teto is love, Teto is life (Rin too)
Defender of Defoko
Hi, I'm Pikachuk, I'm currently working on the voicebank creation and management software and this is why I'd need some suggestions from the community.
I am currently searching the most complete and intuitive reclists that could be used as the standard system for the software.
The most important ones I'm searching for are at the moment :
Japanese CV
Japanese VCV
English CV-VC
English VC-CV
English ARPASING
But I think it would be interesting to add more languages too such as french and spanish.
The important actually for the reclists is to be at the same time complete to cover most cases while being intuitive to use for the end users.